Hallo zusammen,
habe gerade die neue DEMO für Elemts XXL installiert und dann kommt folgende Fehlermldung: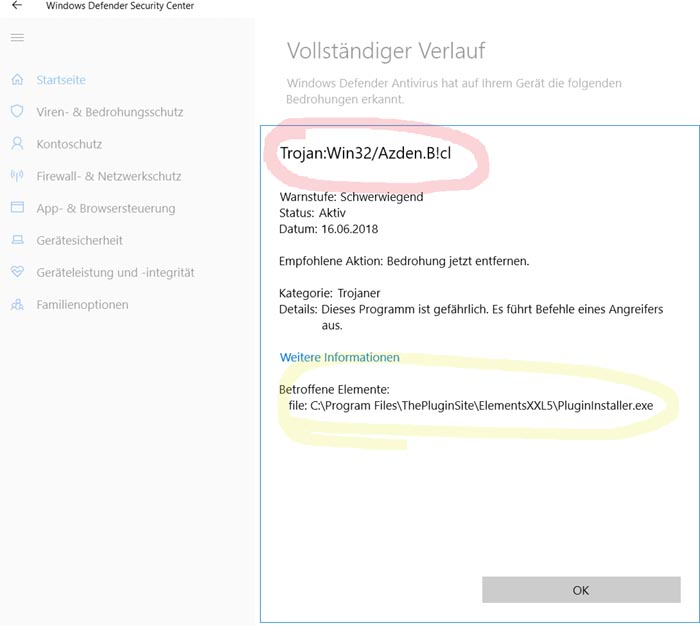 hat das was zu sagen?
---
Plugin Guru

Posts: 3357
Joined: Fri Mar 08, 2002 1:00 am
Location: The Plugin Site
Contact:
Windows Defender does not display such a warning message here. Looks like a false alarm to me. My other antivirus tools also do not show a warning.

But maybe your computer is infected with this trojan anyway and the trojan infected Plugin Installer too. But then it certain did not come from installing Plugin Installer itself.
---
---
Return to "ElementsXXL / LayersXXL / ActionsXXL"
Who is online
Users browsing this forum: No registered users and 1 guest